As many of you may be aware Skywest Airlines is moving across to the new terminal on the international side of Perth airport in early in 2013.
At our existing offices in between the Qantas and Virgin/Skywest terminals we have a synthetic trainer called a Hawker Pilot Trainer that we inherited from Ansett. The trainer dates back to the early 90's and was built RMIT and Hawkers. Unfortunately it's not currently serviceable and with full motion simulators being available in Perth next year it's now at the point where Skywest has chosen to cease using the device.
Skywest is currently inviting expressions of interests from organisations, groups of people and individuals who would like the device on a "as is/where is" basis at no charge. Skywest will offer the device to what it judges to be the expression of interest that will best benefit the West Australian community. The device needs to be removed by 31st December 2012.
At the moment there is an issue with one of the rudder pedal sensors. Our engineers believe they fixed the issue however when they then went to calibrate it the touch screen mechanism on the left lower screen stopped working. Consequently they can't calibrate the rudder and, even if they could, then the pilots main touch screen would be unusable.
Finding parts for the device is no longer easy since it's around 20 years old so we envisage someone with expertise in electronics could either to either do it up using the existing technology or, to completely gut it and use it as a shell for a new simulator.
For those of you technically minded the two computers that drive it are straight out of the 90's with 2 X Pentium MMX's running at a huge 200MHz with a whopping 8192K of memory!
In regards to the monitors it is fitted with the following:
Outside: 2 X 15" Diagonal / 21cm High X 28.5cm wide (touch screens)
Centre console: 1 X 15" Diagonal / 21cm High X 28.5cm wide (touch screen)
Instrument Panel: 4 X 15" Diagonal / 21cm High X 28.5cm wide (touch screens)
Overhead in sim: 1 X 15" Diagonal / 21cm High X 28.5cm wide (touch screen)
Visual screens in sim: 2 X 19" Diagonal / 29cm High X 39cm wide (NOT touch screens)
The device can currently be set up as either a turbo prop or jet with interchangeable controls on the centre pedestal.
Photos of the device can seen below: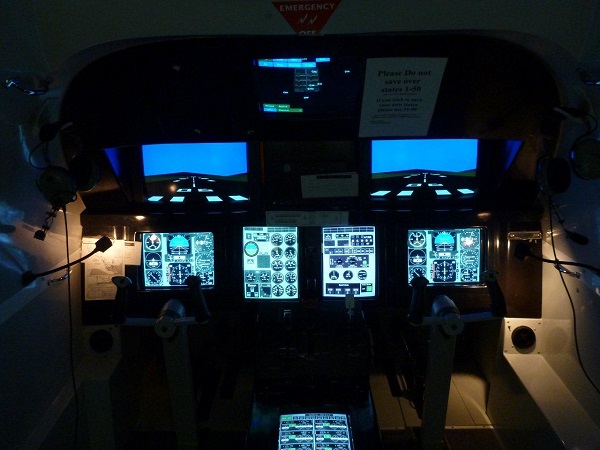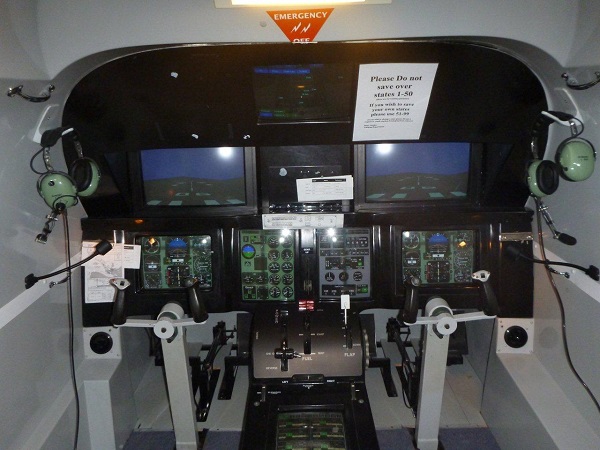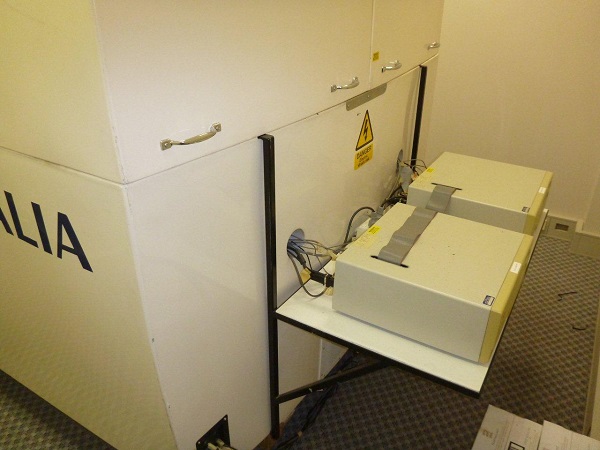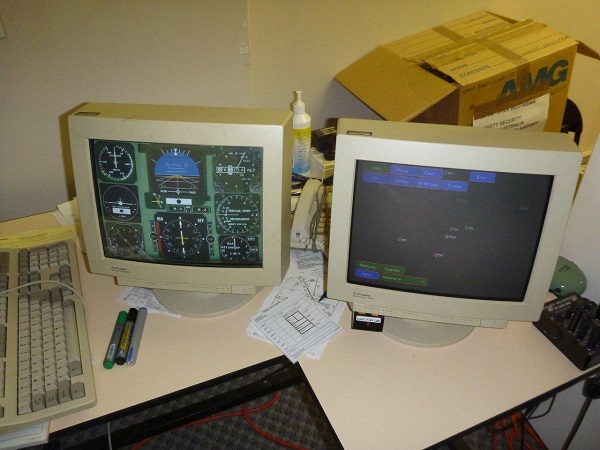 Expressions of interest should be emailed to
greg.meechan@skywest.com.au
by 1700 WST Friday 7th December.
Please free to pass this on to anyone who you believe may be interested.
Please email any queries to
greg.meechan@skywest.com.au
(No phone calls please.)
Cheers
Greg
Greg Meechan
Deputy Head of Flight Operations
greg.meechan@skywest.com.au
Reservations: 1300 66 00 88
Online Bookings:
http://www.skywest.com.au
It's amazing where Skywest can take you…